Oh no! I let an entire week escape me! I'm sorry, dear friends. I really do have good intentions for keeping up with this thing. Bare with me, I've had a sick child.
I should definitely catch you up on Halloween:
Audrey dressed up as a 1950's era chick at a sock-hop. Poodle skirt and sattle shoes courtesy of eBay! The white turtle neck came from Target and the pink capital-letter A from Joann Fabrics which I ironed on.
Sean and I had pretty easy costumes. I wore a pink satin Pink Ladies replica jacket featured in the movie Grease also from eBay with leggings as "peddle pushers" and a black 3/4 length tee. The glasses were purchased at Fantasy Attic Costumes. Sean wore his own "leather" jacket, a white tee, jeans and his ever classic Chuck Taylor tennis shoes. He even let me goop up his hair!
In other news, Audrey is feeling much better. Her runny nose attacks if she cries. Pretty sure she's cutting a tooth somewhere but she won't let me look in her mouth without a fight, which causes tears... which produces snot.
Unrelated, but I have decided to join a Roller Derby team! The team is not taking new recruits until January sadly but on a positive note I can use the next couple months to train myself. I need to skate often and work out. The funnest thing so far is picking my Derby name. I have a pretty hefty list so far and have to pick a top 3 in order of choice. Help me out by listing your favorite in the comments!
Pam Demic
Die Verse
Mel A Noma
Miss Ann Thrope
Pam D Moanium
Bomb Clancy
Marilyn Moanrow
Penelope Penalty
Quarter PoundHer
Loui Ville SlugHer
Peaches N Scream
Rita Hateworth
Cherry Clobber
Clobber T Leigh
Booker T Squashington
Hella Fists-Gerald
Our internet isn't at it's best right now meaning this with be very pictureless. Sorry! I do have a million to post though so brace yourself for my next entry.
EDIT: Here they are!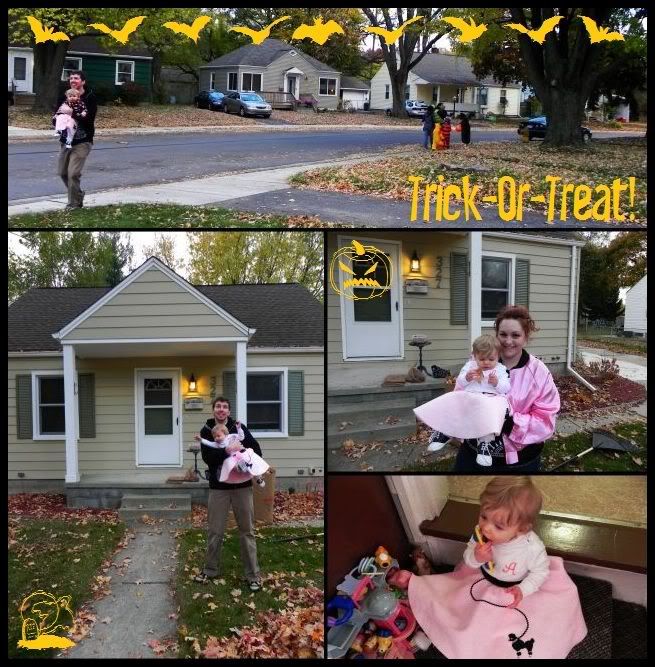 I'd like to leave you with a Hair Tip Of The Day: With the seasons changing do you find your hair to be exceptionally dry and/or damaged? At a loss with moisturizing products that leave your hair flat? Switch to products intended for curly hair even you don't have curls! Shampoos and conditioners designed for people with curly hair have a TON more moisturizing agents in them since curls tend to dehydrate very easily. Some personal favorites include TIGI Catwalk - Curls Rock and Matrix - Curl Life.
Until next time,
Be well